When you decide to go to Atlantis Bahamas, there's a lot of different accommodation options to choose from. We believe that the condos at Harborside Resort at Atlantis represent the best option by far for you and your family. Here are 4 reasons your family should stay in a condo at Harborside Resort:
1. The Units Are Huge
At some of the properties on the Atlantis Resort, your whole family will have to cram into a tiny hotel room with no amenities or privacy. Not at the Harborside Resort! All of the units at the Harborside Resort are full apartments that you could comfortably live in. The condos range from a 550 Square Foot Deluxe Unit for 4 people, all the way up to a 1,510 Square Foot 3 Bedroom Lock Off that sleeps 10 people.
All of the Atlantis Harborside Condos come with a fully-equipped kitchen, dining area, washer/dryer, jacuzzi bathtub, and a home entertainment system. If you're traveling with a large party, units can be joined together by connecting doors. Interested in finding out more? You can see floor plans and videos for each unit here.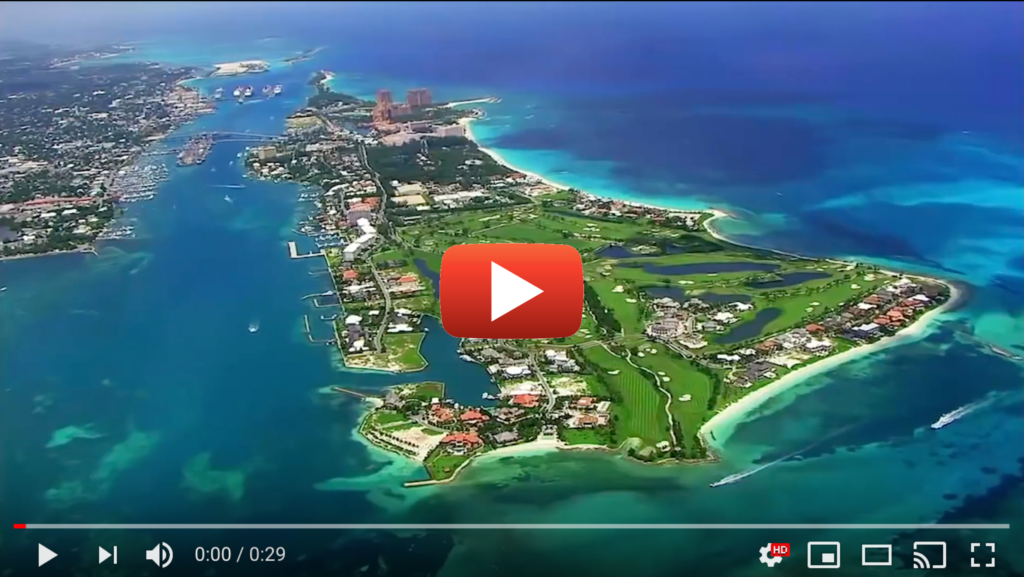 2. All The Atlantis Harborside Condos Include a Fully Equipped Kitchen
Atlantis is an expensive destination, and this is perhaps reflected best in the inflated prices of food on the island. Atlantis offers dining plans, which we don't believe offer great value, and there are also many restaurants on the resort, ranging from family favorites like Johnny Rockets to gourmet dining options like the Bahamian Club. Be warned though, nearly all food is imported to the islands, and the cost of this is reflected in prices.

Fortunately, the condos at the Atlantis Harborside Resort come with a fully equipped kitchen. This is perfect for quick breakfasts, making up sandwiches for lunch, or reheating leftovers. Of course, you're on vacation, so you're not going to be cooking dinner every night, but the in-unit kitchens at the Harborside Resort at Atlantis are perfect for fixing up quick family meals and snacks.
To find out more, check out our guide to the best dining options at Atlantis.
3. The Harborside Resort is a Peaceful Oasis, But Still Close to the Action
When you stay at Harborside, you get the best of both worlds. The Harborside Resort condos are located right next to the Marina Village – the main strip of restaurants and stores at the Atlantis Bahamas Resort. In just a few minutes, you can walk to all the major attractions and beaches, or take the free shuttle, which runs from Harborside every fifteen minutes between 8am and midnight.
Being just that little bit further away from the center of the Atlantis Resort ensures you can enjoy a relaxing vacation whilst taking advantage of everything that the Atlantis Resort has to offer. The Harborside Resort boasts its own pool, hot tub, exercise gym, and restaurant, all of which are perfect for relaxing after an exhilarating day of exploring Atlantis.
To learn more, check out our Resort Map.

4. Harborside Offers The Best Value for Families at Atlantis Bahamas
There's no hiding from the fact that a trip to Atlantis Bahamas can be expensive for families. Taking everything into account, we firmly believe that a condo at the Harborside Resort provides the best value for your family. All our rates include full access to Atlantis for every guest and all resort surcharges. The price you see is the price you'll pay – we don't tack on a load of extra resort fees and gratuities like others do.
In addition to our fair, flat rates, your family will save hundreds of dollars by taking advantage of the amenities Harborside condos have to offer – from packing light and using the in-unit washer-dryer, to making your own meals in your fully equipped kitchen. 
Ready to book your condo at the Harborside Resort at Atlantis Bahamas?