But is it a good deal?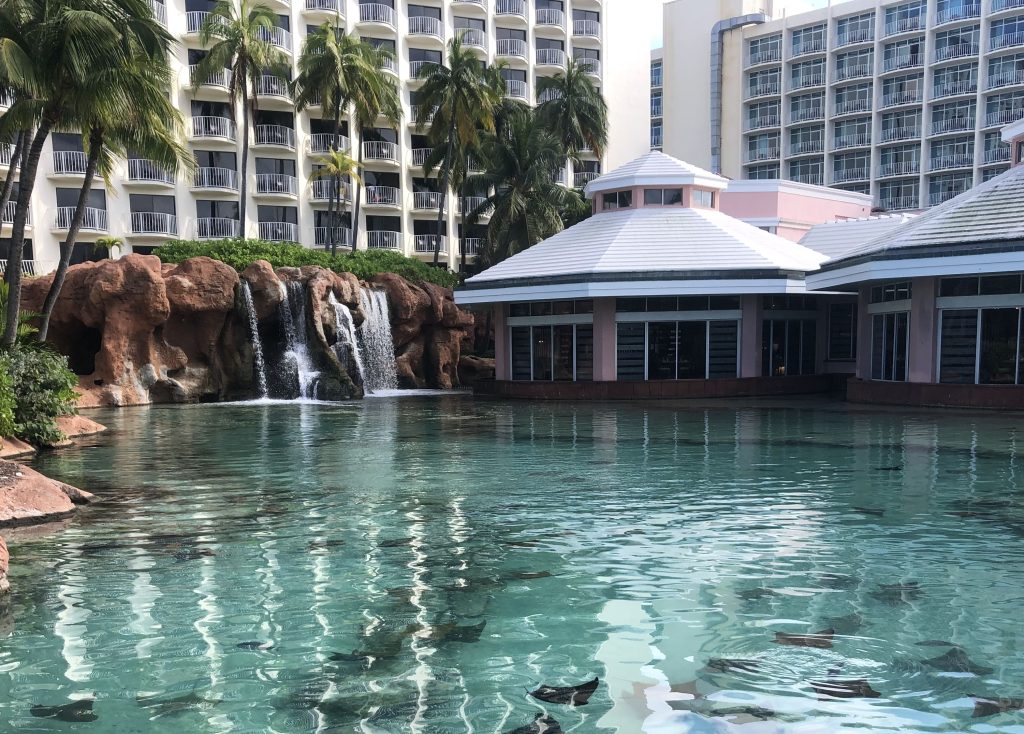 We'll cut to the chase. We don't believe the Atlantis Aqua Dining Plan represents a good value. Depending on the restaurant you choose, it may very well be cheaper to purchase meals without the plan. Here's the deets:
$114.00 per day per Adult (Age 12 or older)
$44.00 per day per Child (7-11 years old)
Children 6 and under eat breakfast & dinner free with the purchase of a dining plan
The plan includes full American or continental breakfast, and a two-course dinner (entrée plus choice of appetizer, soup, salad, or dessert) nightly, from a selection of 11 restaurants.
But there's always drawbacks:
Dining plan must be purchased for the entire length of your stay

All guests staying in the same villa must purchase the same type dining plan
Dining plan does not include lunch or alcohol
Limited to 7 on resort restaurants for dinner
We consider the Aqua Dining Plan both too expensive and too limiting. With great off resort restaurants to explore, there's no reason to pay to be limited to the resort. Of course, having your own kitchen in the Harborside at Atlantis Villas allows you to save considerably – not only money, but on the time and energy of mobilizing the family for meals. It's especially convenient to serve up bagels or cereal for breakfast in your condo while trying to get everyone ready for the day's activities.